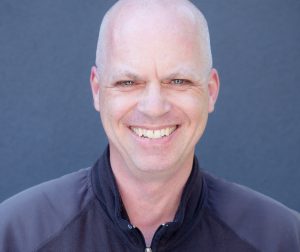 About Me
I grew up in Toronto, Ontario, and have always lived in one or another city in the general area. I received a philosophy degree from Trent University, in Peterbourough. My fields of interest within that discipline involved studies in perception, social and cultural interaction, and pedagogical methodologies. My major influences were drawn from Eastern and non-classical bodies of thought, as well as from concepts found within the science fiction and fantasy genres.
Outside of those studies, I pursued a long-time fascination with computers, along with creative writing and film production. Also during that time, I was one of the founding Schools and Universities co-chairs of the Toronto Free-Net, had some additional involvement with SchoolNet, and was an active volunteer who helped develop and QA Mozilla's SeaMonkey web browser. (If you navigate to https://www.mozilla.org/credits/ you will see my name listed.)
My first full-time job was as Systems Integrator at Nicholls-Radtke (now Aecon), a construction company in Cambridge. While there I devoted my time to maintaining and improving their computer systems. Later, I accepted a job offer at ZENON Environmental (now GE) in Burlington which led to a position as Systems Manager. After that, I worked as Systems Engineer with MicroAge in Toronto.
I switched from IT to technical support when I was hired by Volt to work as a support engineer at Microsoft Canada in Toronto. But the final, and most formative, twelve years of my computer career came when I was employed by VMware here in Burlington. At the time, VMware was still a startup company with about 600 employees. Today, it is a multi-billion dollar company with over 20,000 employees worldwide, whose parent company, EMC, was recently bought by Dell for over $60 billion, the largest acquisition of a software company in history.
For all of my experience and expertise, however, neither IT nor support was something I was really passionate about as a career. At the start of my last year at VMware, I transitioned from being a senior support engineer to being a technical editor of the company's technical marketing division. Over the years at VMware, I had been involved with aspects of training, technical documentation, and the development of the company's knowledge base system—so becoming a technical editor was something for which I was well qualified. It allowed me to combine all of my interests in the English language, writing, editing, and critical analysis. It was also beneficial that I was editing material for software applications that I had previously supported.
I have taken several formal editing courses in Ryerson University's publishing certificate program, worked as a freelance editor since leaving VMware, and am now working as a technical content developer at Dell.
In additional to technical material, I have worked with scholastic papers, short stories, film scripts, and websites. I also have experience as the editor in chief of a newsletter produced by a condominium for its owners.
On a more personal note, I am a connoisseur of craft beer, fine wine and scotch, gourmet cheese and game meat, and food of any culture. I like to travel, and I will always take time for a good game of pool.